Philosophy
BRING GOOD PIZZA TO THE WORLD
We understand that you deserve great pizza. For too long, mainstream chains have sacrificed quality for convenience. At Bella Bolla, we are honoring the timeless tradition of making our pizzas a personal experience. We make our pizzas from the freshest ingredients of your choice, hand-toss them in front of you, and bake them in our beautiful brick oven in no time. Great pizza. Welcome to a new fast-casual pizza-eating experience. Welcome to BellaBolla.
BUSINESS MODEL
THE DIFFERENCE IS IN EVERYTHING
From the moment you walk in, to the very last bite of our pizza, the difference is in everything. No longer are you expected to wait a half hour for pizza, you deserve it fresh and now. As you enter you are greeted with a smile and a welcome, menu cards speed up ordering as well as reduce confusion, toppings are totally customizable with limitless combinations, and the dough is tossed right in front of you. Within 10 minutes of ordering your pizza is ready. Topped with the freshest ingredients we can source, cooked in a brick oven, and served with drinks that contain zero high fructose corn syrup. As Part of our company policy we want to enhance the eating experience in ways the consumer has been asking for years, that is the Bella Bolla difference.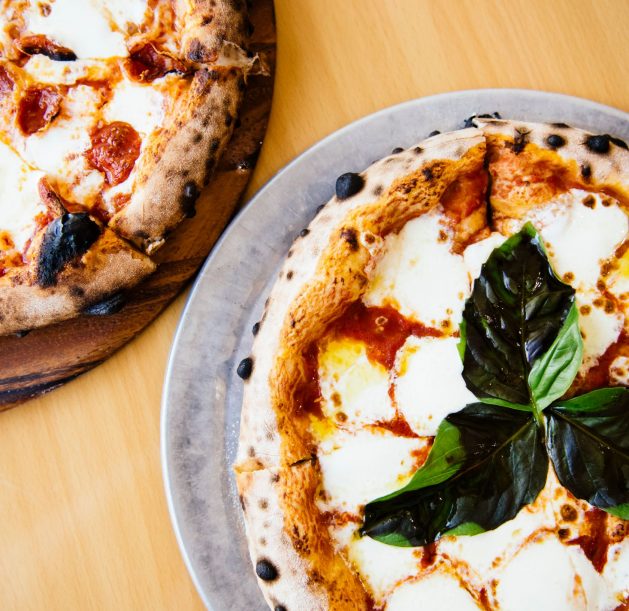 Our dough is naturally fermented for 18 hours.

We strip it down to the basics and only use the finest san marzano tomatoes.

All our cheese is fresh and free of preservatives and de-clumping agents.
FRANCHISE
INTERESTED IN BECOMING A PART
OF THE BELLA BOLLA FAMILY?